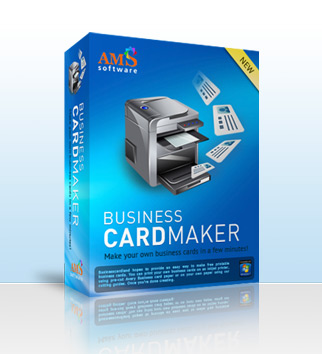 Design and print professional business cards!
Business Card Maker 9.15
Business Card Maker solves all of your needs when it comes to business cards and badges. Over 550 professional templates can help you make a business card in 5 minutes, without having to hire a designer. Simply select a template you like, add your name and contact information and print it out on paper. If you are a creative type, the program can help you design your own business card from scratch.
Compatible with
Windows 11, 10, 8, 7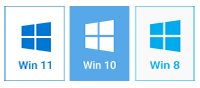 Excellent card designer, full-featured and user-friendly. Even a first-time user can make exquisite business cards in minutes.
The designs are very professional, with a wide choice for various business areas.
Winston Russell, Seattle, USA
I loved the variety of features - it's easy to customize any ready-made card template, and create your own stylish design. And I'm also impressed by the customer service - greatly appreciate your timely help!
Amy Blackwell, Leeds, UK
Save money
Used to be that you had to go to a professional designer and pay for creating a business card. Now things have become easier. With Business Card Maker in place, you can save money you used to spend on a designer and create a business card that makes you look professional in the eyes of partners and clients. For this, this pocket-friendly app comes packed with more than 550 business card designs created by a skilled designer. All you have to do is pick a template, add your photo and contact information, and then print your finished project on printer.
Make Your Own
Business card designs that come with the app are easy to customize. After selecting a template in the business card creation wizard, you can begin editing the design to make it your own. You can, for example, add or replace a photo, change the fonts and colors, move design elements to make your own layout. With business card design software, there is no limit to your creativity, so go ahead and make as many changes as you want! In case the result of your efforts looks messy and amateurish, you can select the template and try editing again.
Save Time
Business Card Maker saves time with its business card templates, step-by-step design wizard that guides you through all the steps of creating a business card and database that stores information about companies and employees. The database is very convenient for re-using personal data in projects. You can, for example, enter information about the personnel of a company once, and then quickly create business cards in new styles as many times as possible, without having to type in personal information again and again.
Print Easily
When you finished the project, you can print it on your own color printer or send the files for professional, high-quality color printing. Business Card Maker allows you to print business cards on paper of various formats. The program automatically fits the maximum number of pictures onto one page. For example, it can fit up to 12 copies on an A4 sheet and up to 24 copies on A3. You can print at 300 dpi and 600 dpi and save layouts for printing at 1200 dpi on a professional printer. Business cards can also be saved as images in JPEG, TIFF, BMP and PDF.
Design and print business cards like a pro with Business Card Maker!
* For Windows 11, 10, 8, 7. File size: 147 MB.
Full version price - from $27.00.