IT Business Card Templates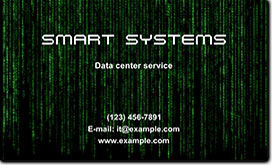 The IT market is expanding fast, and every new day brings exciting possibilities to computer companies and software developers. To keep up with the latest releases and news, and to maintain a well-spread customer base, you need to use all the means you can. Beside digital ones, like websites and social networks, you have to remember about the classic ways of staying in touch and establishing new relations.
Using a business card may not only add to your cool looks, but also convince the recipient that you are a reliable company that pays attention to its customers and partners.
Here are some other pros of having a business card:
Visual attractiveness. Creating websites or smart phone apps? Use your business card layout to attract and stick to the memory.
Time saving. No need of pen writing or dictating the necessary information. Just one hand movement – quick and easy.
Getting the people you need. Even if the person you gave the card to is not interested in your proposal at the moment, they will surely hand it over to somebody who was looking for a chance of working with someone like you.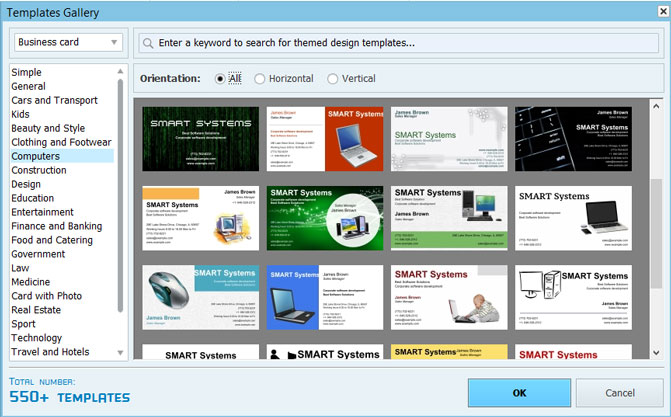 IT business card templates gallery
A business card is a reflection of what you do; it is your identity card. It means that its design should mirror your professional skills and company field. Using special software for making business cards like Business Card Maker, you can experiment with IT business card templates and design a card that will contain all necessary contact details and will be stylish and appealing at the same time.
Enjoy the following ideas and choose your business card style using the examples.
Abstract Business Card Style
If you opt for simple but attractive minimalistic designs, Business Card Maker has plenty of IT business card templates to offer to you. Every text line can be fully personalized and you can also edit the background image to achieve the best looking match among lines, dots and curves. Fonts are also of importance, so try playing with them: arrange the name of the company in a bold font, and shadow it with thin font lines of the corporate slogan or major benefits of working with you.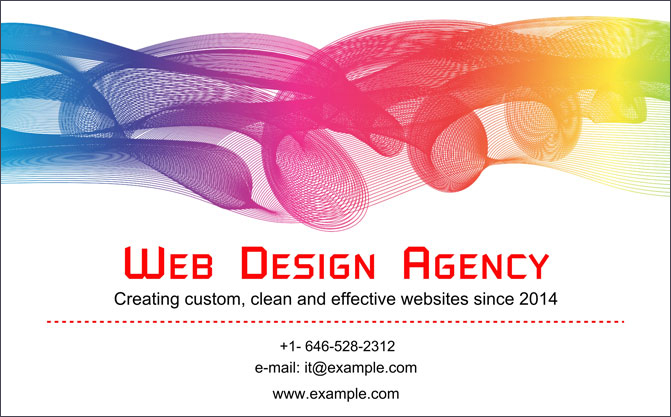 Graphic Business Card Style
Using the right graphics can make everyone remember you. Your company logo may say nothing to the recipient of the card, neither can the name, but if you add an image that reflects your business specialty, the person will remember about you in the time of need. A small detail can be much more important than a successful conference speech, so use clipart elements to appeal right to the visual memory. Choose your style among IT business card templates, and then add or replace the clipart image with the one that you need.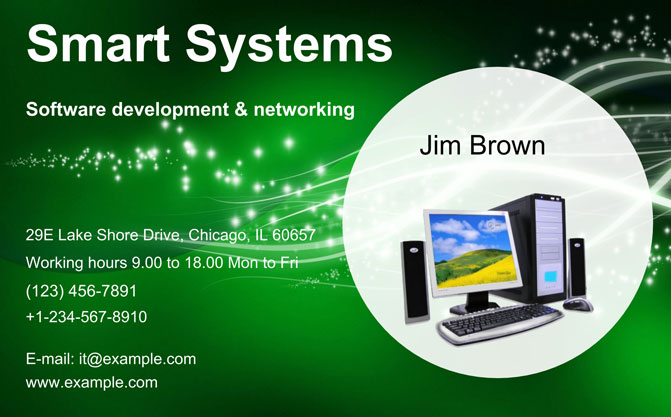 Photographic Business Card Style
With extremely tight competition these days, it is essential to stand out of the crowd, and using a vivid business card may be the key means to beat the rivals. Place a photo at the background of the card, or add it to the rear side – and the result will surely set you apart. Business Card Maker offers a gallery with background images of different styles, so you can try several pictures before making a decision. You can even add your own photo and arrange it as you want.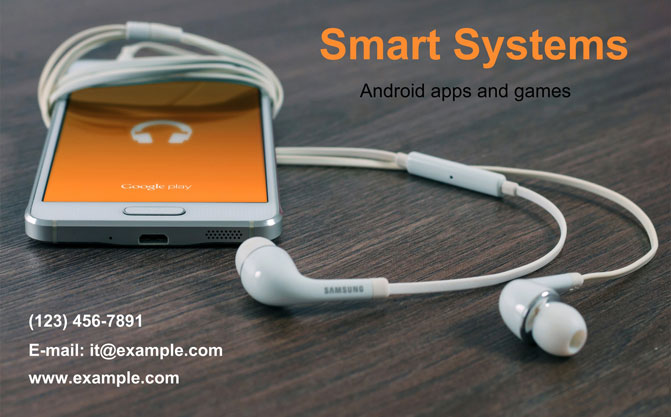 Futuristic Business Card Style
Dealing with research or innovations? Then the futuristic style is right for you. With such a design, you can give an impression of staying ahead of the curve no matter what and thus sharing the news with everybody. This style is more than just eye-catching; it makes the recipient think of you all the time. The secret is easy – using the right combination of mechanic or computer elements and half-translucent shapes makes one dream of gadgets, robots, action games and consequently, makes one remember of you.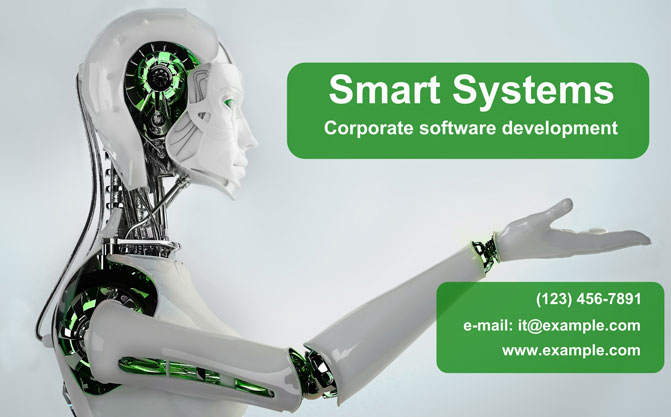 IT business card templates by Business Card Maker draw attention with good layout and carefully matched colors. The only thing you need to do is to choose the style that is best for you and then print the card. The software helps you minimize the time spent on editing as it can keep all the entered information like names and addresses in the database, so you may create new designs in just a couple of minutes.
Visually captivating things stay in a person's memory longer, so using a business card as a means of establishing new contacts can substantially boost your income. Start designing your card right now not to miss a single customer or partner anymore!
Design and print business cards like a pro with Business Card Maker!
* For Windows 11, 10, 8, 7. File size: 147 MB.
Full version price - from $27.00.