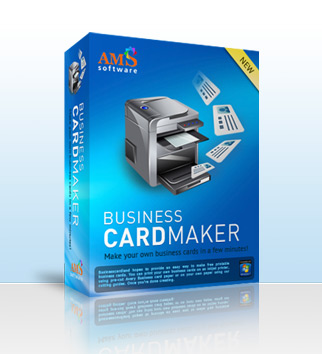 Excellent card designer, full-featured and user-friendly. Even a first-time user can make exquisite business cards in minutes.
The designs are very professional, with a wide choice for various business areas.
Winston Russell, Seattle, USA
I loved the variety of features - it's easy to customize any ready-made card template, and create your own stylish design. And I'm also impressed by the customer service - greatly appreciate your timely help!
Amy Blackwell, Leeds, Great Britain
About the program
Business Card Maker has an integrated database for storing contact data of companies and individuals. This feature lets you easily enter and reuse contact data for creating business cards. For example, it is convenient to make stylish corporate cards for the whole team. Design studios can use the database for working with their clients.
Main benefits of Business Card Maker:
Create exquisite customized business cards and badges in minutes.
Convenient interface along with a wide range of editing tools.
150+ professionally designed themed card templates for different areas
Export and print cards in high resolution.
Great for entrepreneurs, large companies, and design studios.
A wide range of payment options. Order an immediate download or a CD.
Printing options
Business Card Maker guarantees fast and convenient printing on a budget with support for different paper sizes. The program positions the cards in an economical way, enabling you to place up to 10 cards on an A4 sheet and up to 24 cards on an A3 sheet.
The program supports 300 dpi and 600 dpi print resolution, as well as saving a print layout with 1200 dpi resolution. Cards can be printed both on standard inkjet and laser printers and with professional typography equipment.